The ANEST IWATA Corporate Philosophy
ANEST IWATA will continue to be a company that benefits people and people's lives, while diligently upholding the company's founding motto of being "trustworthy and sincere," and will strive to deliver the highest level of quality, technologies, and services.
Corporate Motto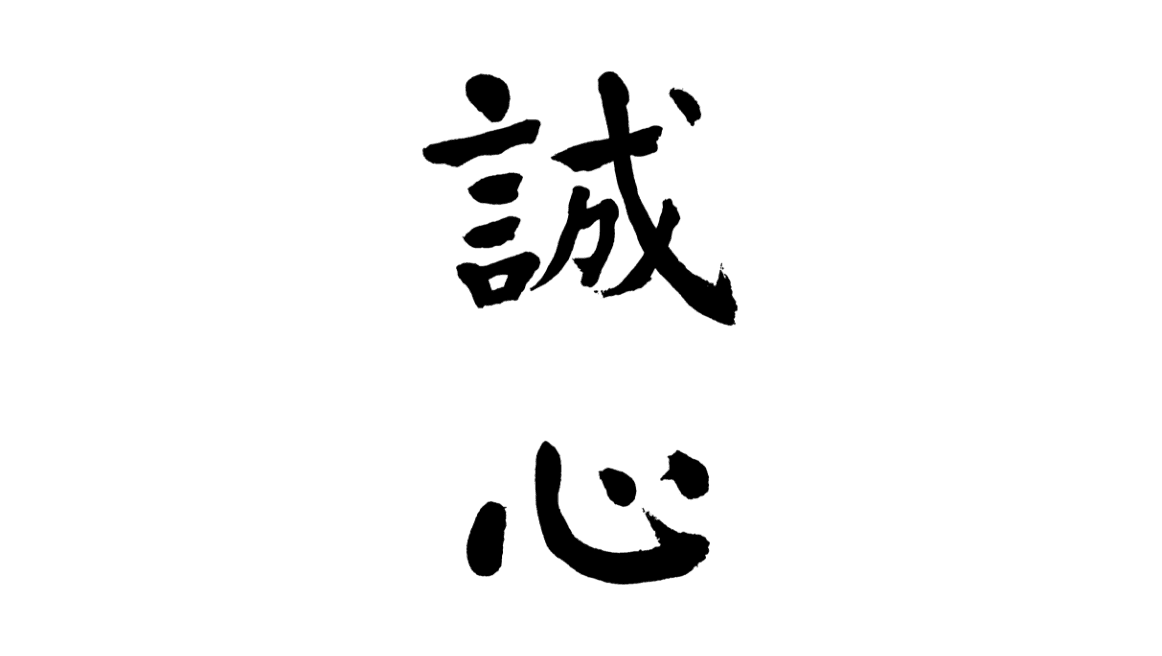 Our corporate motto, "Makoto no Kokoro" (Trustworthy & Sincere), incorporates the teachings of our founder Hatsutaro Iwata of the importance of "being a good person before being a good company."
Brand Policy
ANEST IWATA's Pledge
As a development-oriented company that is consistently vibrant and equipped with innovative technologies, we will leverage these qualities and continue to contribute to the achievement of a prosperous society that is safe, reliable, and capable of sustained growth. The phrase "Active with Newest Technology" encapsulates this approach.
The Thoughts Behind Our Logo

"ANEST" combines the two qualities that our corporate motto and founding spirit, "Makoto no Kokoro" (Trustworthy & Sincere), stands for: "EARNEST" and "HONEST." The blue rectangle that forms the pillar of the simplified "A" of our logo represents the cutting-edge technology with which we serve our society. The black sloping shape on the left represents the flexibility and originality of thought that leads to the creation of such technology. The logo is a visual depiction of a sense of unity, under which the individual talents of our employees flourish, and our presence as a global company that strives to achieve steady growth and progress.
Group Management Policy
We will build a true relationship of trust by always thinking from the customers' perspective and meeting the customers' expectations.
We will maintain a global perspective at all times and strive for research and development of innovative technologies that anticipate the changes in the environment.
We will pour our hearts into providing attractive products and services designed to meet customer needs, at the right level of quality and price.
We will establish a lively and inclusive corporate culture that values the spirit of challenge, upholds the principles of fairness and equality, and brings out the individuality and capabilities of each employee, as well as a robust corporate structure capable of flexibly withstanding changes, and achieve inner happiness and a prosperous lifestyle.
All employees of the ANEST IWATA Group shall respect personal and cultural differences, work together with all stakeholders, and establish a corporate culture that maximizes the individual's creativity and teamwork.
Group Management Vision
To Become a "True World-Class Company"
The Group companies will make a concerted effort (ONE ANEST IWATA) to become the global number one by providing unique (ONLY ONE) products and becoming number one (No. 1) in each market.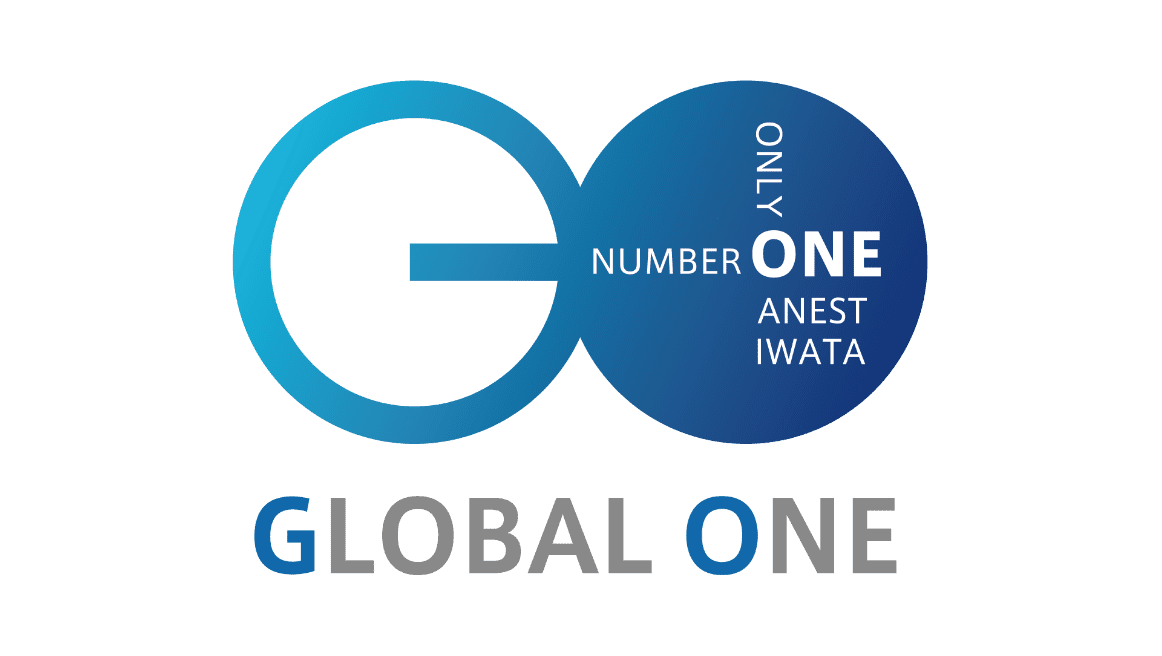 To Become a Company with a 100-Year History
We will become a vibrant and innovative development-oriented company capable of providing high-performance and high-quality products and services with sincerity from the customers' perspective.
We will transition from improvement-based product development focused mainly on cutting costs and internal core technologies to a flexible company capable of steadily tapping into market needs and collaborating with various businesses.
All employees of the Group will make a concerted effort to become No. 1 in the world, and will strive to become a "True World-class Company" that maximizes customer satisfaction and continuously creates innovative technologies and products.
Considering the Whole World as Our Market, and Understanding Customer Needs in Each Region and Field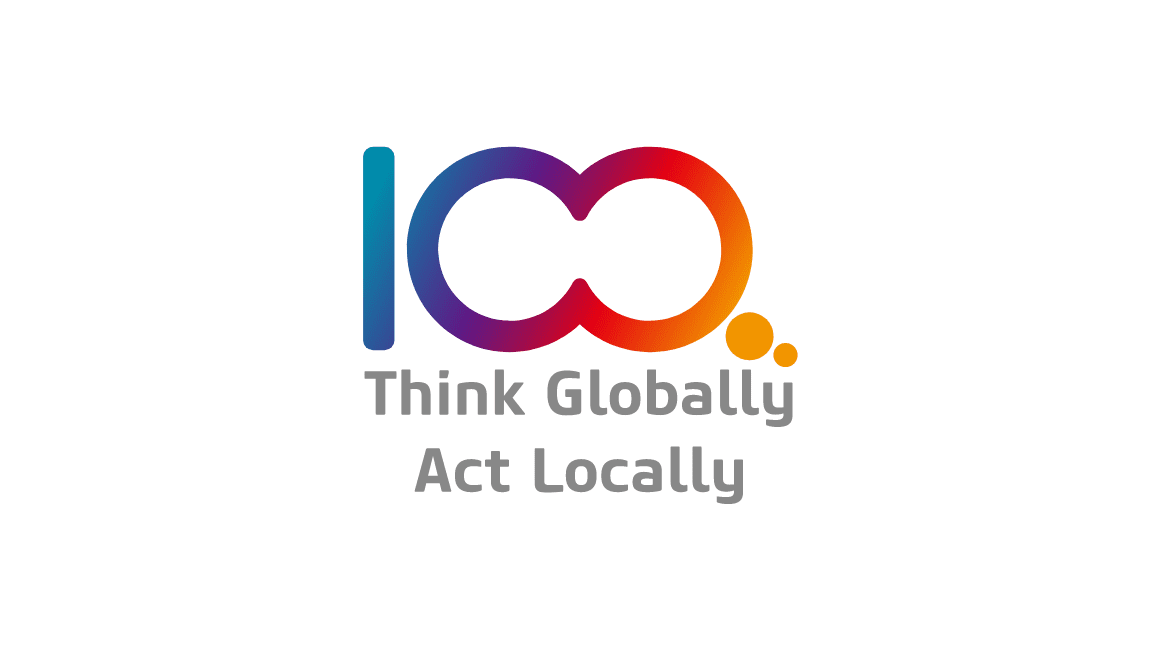 As a company soon to celebrate its 100th anniversary, we are investing in six core areas in order to ensure further sustained growth, and aim to realize our values of diversity and localization.
Investment in Human Capital on a Global Scale
Investment in Development
Investment in Facilities
Investment in Market Development
Investment in Corporate Cultural Reforms
IT Investment
Group Code of Conduct
1. "Makoto no Kokoro" (Trustworthy & Sincere)

Deliver products and technologies in a trustworthy and sincere manner, mindful of the viewpoint of the customer who will be using them.

2. Outward Thinking

Always cooperate effectively with a wide range of stakeholders.
Be sensitive to changes in customers and the environment, and always anticipate market trends.
Stay interested in international issues and world events.

3. Clear and Straightforward Thinking

Make decisions based on your knowledge, experience, intuition, and personal network.
Link strategies with goals, and ensure effective communication.
Accept ambiguities and uncertainties as well, and deal with them flexibly.

4. Passion and the Power of Imagination

Make dreams come true through the accumulation of small improvements, combined with the creation of innovative ideas.
Boldly face challenges, learn from success and failure, and do not neglect to prepare for potential risks.

5. Engaging with People and Organizations

Welcome opposing views and ideas, and listen to other people's opinions in a humble manner.
Respect personal and cultural differences, and cooperate with other organizations.
Promote trust and a sense of unity among employees.

6. Expertise

Develop an area of expertise, and earn trust based on experience and performance.
Keep improving your skills, and spare no effort in helping your team and other people grow.
Take an interest in all kinds of technology, and make full use of it.
Group Guiding Principles
Foreword This set of Group Guiding Principles is intended for all persons who work for the ANEST IWATA Group. In line with the Group Code of Conduct, which lays out the direction in which our actions should point, each one of us hereby declares how we should act at work.
1. Respect for Human Rights

I will ensure equal opportunities in employment.
I will not engage in discrimination for any unreasonable reason, or based on any factor not related to generating a healthy profit.
I will not make anyone or any child engage in forced labor.
I will ensure a healthy working environment.
I will maintain a safe, productive, and healthy working environment.
I will not commit any acts of harassment.

2. Legal Compliance

I will respect and observe the laws, regulations, rules, and other legal requirements that concern the ANEST IWATA Group.
I understand and will comply with the policies and rules laid out by the ANEST IWATA Group.
I will ensure the credibility of our financial reports and records.
I will ensure that our products and services are safe for customers.
I will safeguard the environment when engaging in our business activities.
I will report any potential violations of the law in accordance with the internal rules of the ANEST IWATA Group.

3. Fair Trade Practices

I will engage in free and fair competition.
I will not commit bribery.
I will engage in purchasing activities in a fair and ethical manner.
I will engage in fair marketing and public relations activities.

4. Respect for and Compliance with Intellectual Property Rights

I will handle the intellectual property rights of the ANEST IWATA Group in an appropriate manner.
I will respect the intellectual property rights of any third party.

5. Confidentiality

I will not leak any internal information of the ANEST IWATA Group.
I will protect the confidential information of any third party.
I will protect personal information.

6. Ethical Behavior

I will not engage in any act involving a conflict of personal interest.
I will comply with the rules of the ANEST IWATA Group pertaining to business-related gifts and entertainment.
I will not engage in insider trading.
I will protect the assets of the ANEST IWATA Group.
I will abide by the restrictions on official comments made to the media, analysts, and other external parties.
I will not be involved in any antisocial acts.
Corporate Governance
Corporate Governance

(Tentative) We list information such as the basic policy on corporate governance, our basic approach to corporate governance, and reports.
Basic Investor Relations Policy
Basic Investor Relations Policy

(Tentative) We list information such as the basic policy, our information disclosure system and the people in charge, and the involvement of management.
Outline of the ANEST IWATA Corporate Philosophy