Key Issues (Materiality)
In order to achieve a goal, it is important not only to think about how a manufacturer should develop and manufacture products, but also for each and every employee to be actively involved in problem solving. To this end, we will continue to conduct activities for employees that promote awareness and mindset reform, through such means as the distribution of e-mail newsletters to employees in Japan to further their understanding of the SDGs.
Efforts to Address Key Issues
Since April 2021, we have put in place a system that promotes SDG awareness in the process management conducted by our managers.
The SDGs (Sustainable Development Goals) were adopted at the 2015 United Nations Summit, in which the leaders of more than 150 member countries participated. They are a set of international goals aimed at solving an array of problems that exist in the world today and building a better world for all, and comprise 17 goals and 169 targets to be achieved by 2030. Countries around the world are implementing various initiatives in order to achieve these goals.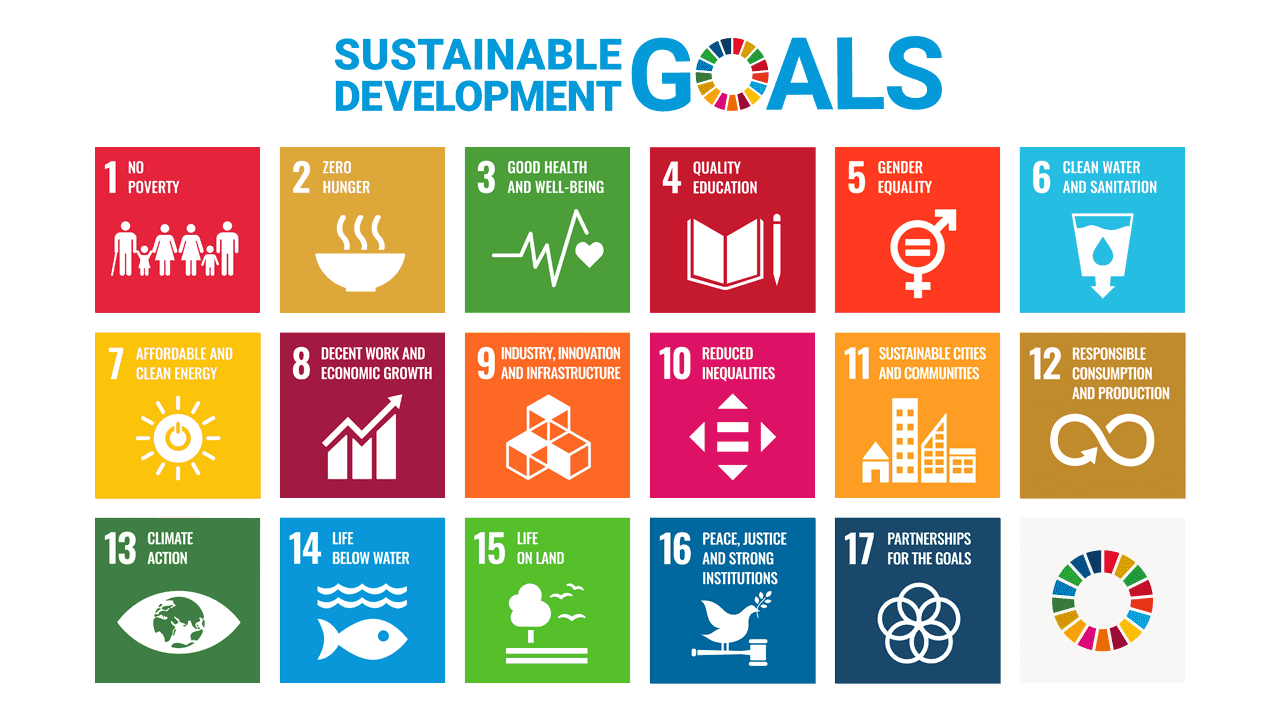 Initiatives Relating to the Foundations of the Company
In order to maintain and improve the health of our employees, who form the foundations of our company, we have put in place a system that promotes health and productivity management, and are implementing measures to that end.
We are also working to establish a system that fosters a working environment in which a diverse group of people can work over a long period of time, and a corporate culture that maximizes the capabilities of each individual and teamwork.
Initiatives Related to Research, Development, and Manufacturing
We make it mandatory to specify what goals a potential product can help achieve when placing it on the product development meeting agenda.
We also help our customers reduce their impact on the environment through our oil-free technology and environmentally friendly coating equipment and systems, which are our business strengths.
Initiatives Related to Supporting Businesses
We contribute to a wide range of manufacturing processes through our compressors that power production facilities in factories, as well as our coating equipment for coating automobiles, home appliances, and various other surfaces.