Promotion of Health and Productivity Management
The sustained growth of our Group depends on the power of our employees, who are entrusted with the work. Therefore, we strive to establish a working environment in which all kinds of talented workers are able to work for a long period of time, and a corporate culture that maximizes the creativity of each individual and teamwork.
ANEST IWATA will implement health and productivity management not only within our company but also with our business partners and local residents so that our employees and their families can live "with smiles and vibrancy".
ANEST IWATA's Health and Productivity Management
Message from the Chief Health Officer (CHO) in Charge of Health and Productivity Management
The "ANEST" in our company name, ANEST IWATA, stands for our belief in "Active with Newest Technology = aiming to be a development-oriented company that is consistently vibrant and equipped with innovative technologies." And in order to achieve this, I believe it is essential to provide the workplace environment and proper knowledge so that all our employees in the Group can work in good spirits, with a smile on their faces. As the CHO (Chief Health Officer), I want all employees of the Group to recognize how important the health matters are. We, as a company, will together promote activities that help maintain and improve employee health. And by promoting the happiness not only of our employees but also that of their families, we aim to become the "top White company in the machinery industry."
Shinichi Fukase, Representative Director, President, CEO and CHO
Health and Productivity Management Declaration
As a development-oriented company that is consistently vibrant and equipped with innovative technologies, ANEST IWATA will not forget the founding spirit reflected in its corporate motto, "Makoto no Kokoro" (Trustworthy & Sincere), and all of us will strive to help create a safe, secure, and prosperous society capable of sustained growth. The most important factor in maintaining a vibrant spirit and creating innovative technologies is the health of our employees and their families.
The state of health we aim for is one in which "everyone shines with a smile on their faces." To achieve this, we will implement initiatives related to maintaining and improving health, create a culture and an environment in which all employees can easily participate in such initiatives, and do all we can so that our employees and their families can "shine with a smile on their faces." Through our health and productivity management, our employees and their families will shine with a smile on their faces, and we will strive not only to achieve growth as a company but to contribute to the development of regional communities and the machinery industry as well.
Health Promotion System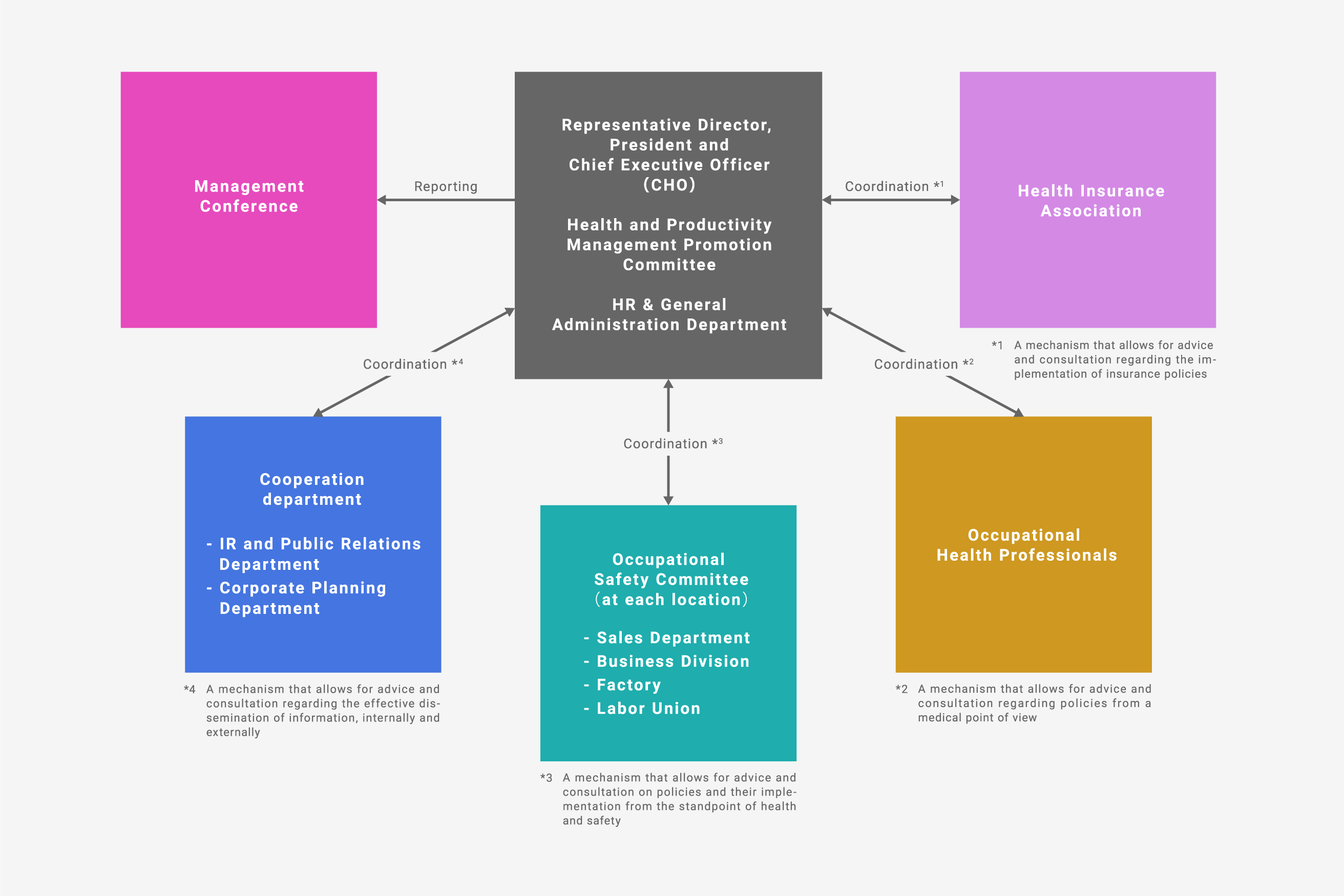 The Representative Director, President and CEO will assume the role of Chief Health Officer (CHO) responsible for Health and Productivity Management, and the Health and Productivity Management Promotion Committee and all related departments will work together to implement Health and Productivity Management.
Specific Programs and Initiatives
Improving Health Literacy
Each year, we hold health seminars led by occupational health doctors and outside lecturers; in FY2021, seminars on exercise and diet were conducted via online and archived delivery, with over 500 employees participating.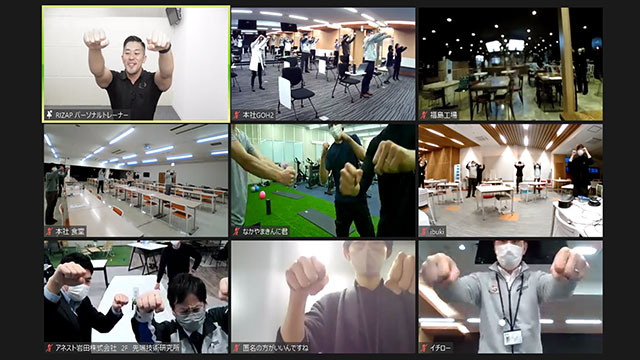 Examples of Training Programs
For New Employees

Diet, exercise, and staying healthy

For Managers

Management issues, health issues, and mental health training
Promotion of Work-Life Balance
We promote workstyle reforms so that our employees, who play a key role in the company, are able to feel joy and pride in their work, and so that the company and its products can be a source of pride that our employees can share with their family and friends.
Major Initiatives
Creating a comfortable working environment

Endeavor to promote all employees to regular employee status
Reduce overtime
Encourage employees to take paid leave
Offer a system in which paid leave can be used on an hourly basis
Introduce a system of intervals between working hours
Promote workstyles that accommodate lifestyles, such as actively encouraging remote working

Support for Life Events

Childcare leave (up to 3 years old)
Nursing leave (statutory leave + 8 days a year per child)
Support for correspondence courses while on childcare leave
Guaranteed reinstatement under identical conditions after the end of childcare or nursing leave
System allowing shorter working hours until nursing care is no longer necessary
Increased Employee Engagement
We conduct health awareness surveys to quantitatively identify and analyze employee health habits and health issues, and use the results to promote our health and productivity management. The survey includes questions to measure engagement, to comprehensively understand the situation and promote activities.
Employee Health Support
In order to help our employees stay healthy, we run various programs, such as providing healthy meals, providing and supporting opportunities for exercise, and arranging for health guidance by public health nurses.
Preventing Lifestyle-Related Diseases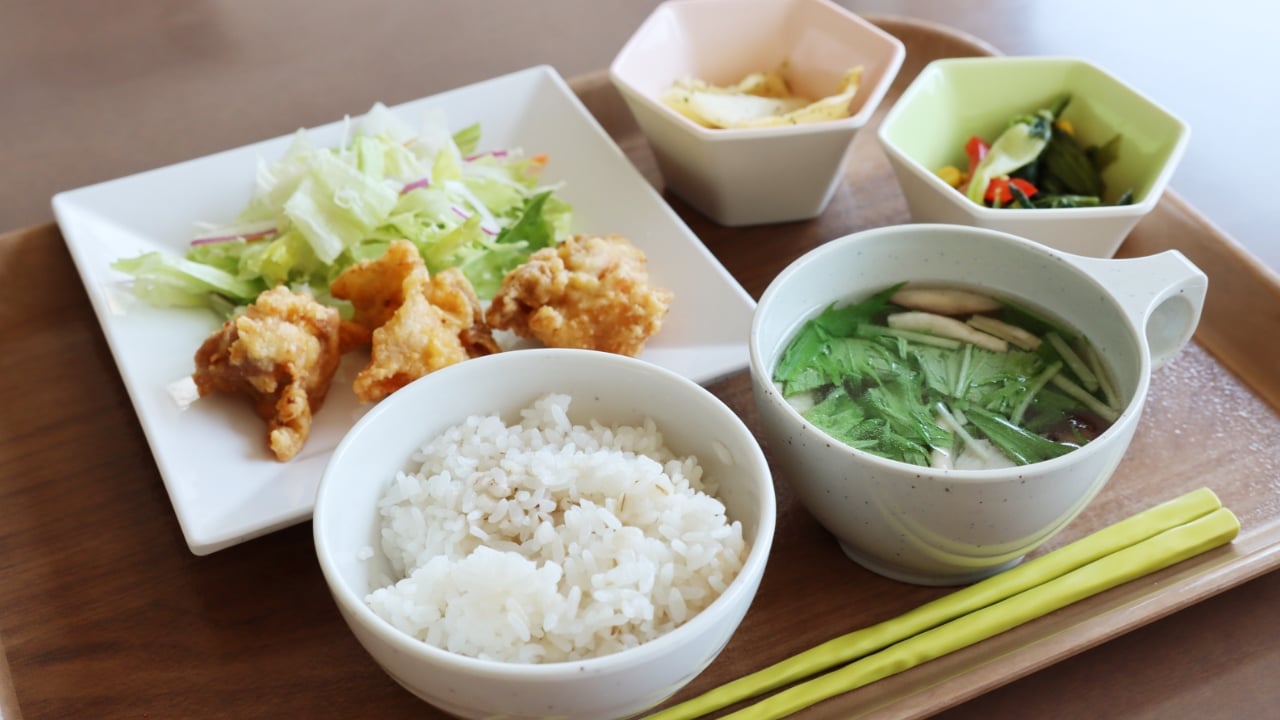 Providing Healthy Meals
In addition to introducing healthy meals in the headquarters cafeteria, calorie information is displayed on menus and vending machines in order to improve diet literacy.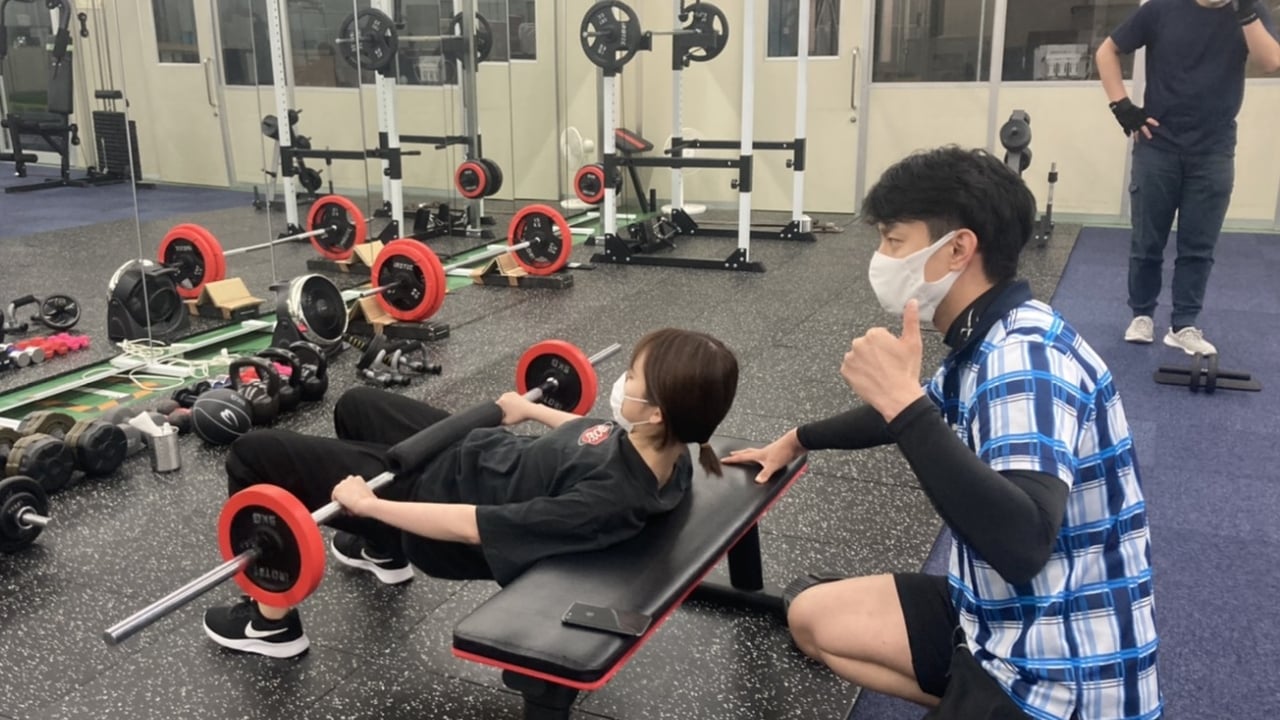 Providing Opportunities for Exercise
We have created an environment that encourages exercise by opening up the multi-purpose athletic field and in-house gym on the premises of our headquarters, not only to employees but also to their families and friends. In addition, our headquarters and domestic factories conduct radio calisthenics every morning.
Maintaining a Healthy Weight
Through the provision of health menus, exercise opportunities/support, and health guidance by public health nurses, we aim to have 59% of all employees maintain an appropriate weight → aiming 61% in FY2021.
Preventive Measures for Infectious Diseases
We subsidize once-a-year influenza vaccinations to help prevent infections.
Support for Quitting Smoking and Measures to Prevent Secondhand Smoke
We work to prevent secondhand smoke by banning smoking during working hours and banning smoking entirely on company premises in all domestic offices. In addition, in order to support employees who wish to quit smoking, the company subsidizes their outpatient treatment costs, and provides incentives to those who have successfully quit.
Support for Balancing Work and Treatment for an Illness
Introduction of an Insurance Program Covering Three Major Illnesses
Our employees in Japan take out an insurance policy that covers three major illnesses, with the company paying the premium in its entirety.
If an employee falls ill due to one of the three major illnesses (cancer, acute myocardial infarction, and stroke), it may well lead to prolonged hospitalization, an increased financial burden due to costs such as those for advanced treatment, and a reduction in income. In such cases, we provide financial support through the insurance program, to offer an environment in which employees can concentrate on receiving treatment with peace of mind.
Regular Health Checkups
In addition to annual health checkups, we provide subsidies for comprehensive medical checkups (up to 80,000 yen, once every five years) for employees aged 30 and over, which helps early detection of diseases and health maintenance. We have also established a system that includes occupational health professionals, such as doctors specializing in occupational health and public health nurses, to create an environment that makes it easy for employees to seek consultations.