Our Commitment to Food Safety
Through our products, we safeguard your food by helping to reduce risks that negatively affect quality control in the food manufacturing process.
Eliminating Safety Hazards in Food Manufacturing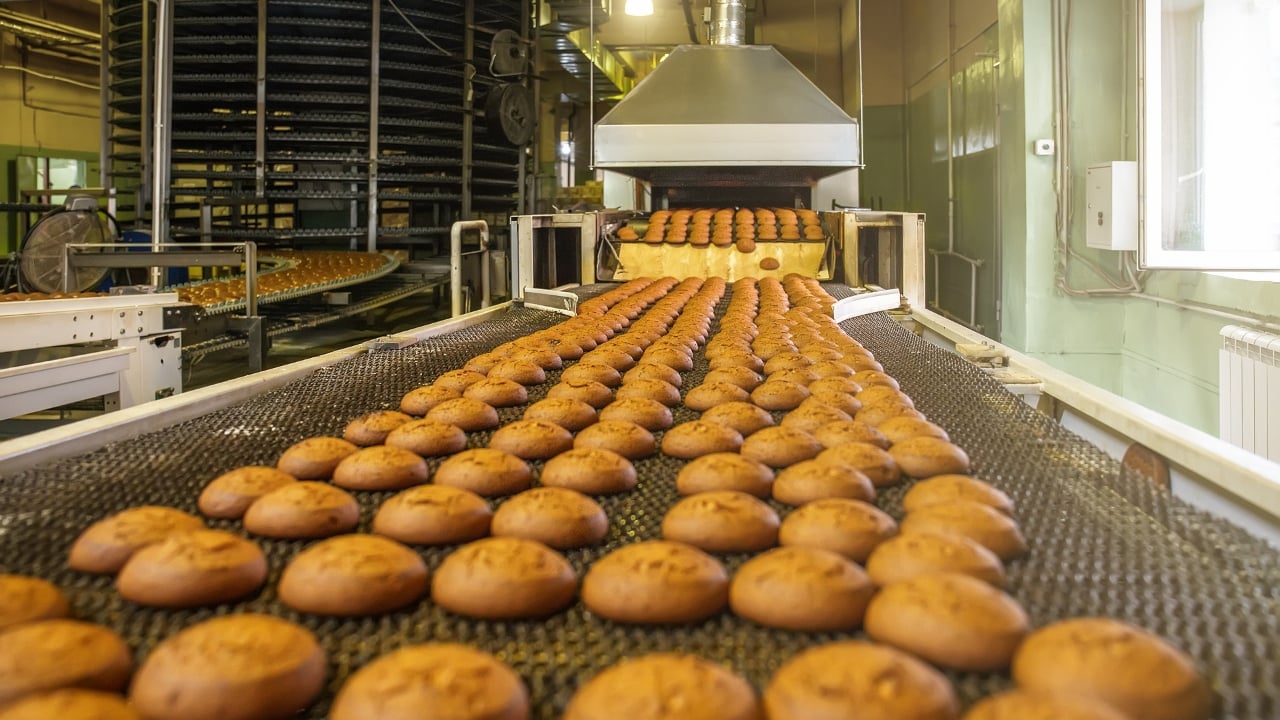 As food distribution has become more globalized, safety risks have increased as well. Given the stringent quality control required of food factories, it is essential to control and eliminate possible risk factors.
Development of Oil-Free Compressors
Preventing the Risk of Lubricant Contamination in the Food Manufacturing Process
Compressed air is required in various situations during the food manufacturing process. Operating an oil-injected compressor that uses lubricant oil on a production line may result in oil carry-over in the compressed air, which in turn may compromise the quality of the food products being manufactured*1.
*1 A FY2019 breakdown of mixed foreign matter showed that mineral foreign matter accounted for 15%, for which lubricating oil is thought to be the cause. (From the Food Safety Archives of the Bureau of Social Welfare and Public Health, Tokyo Metropolitan Government)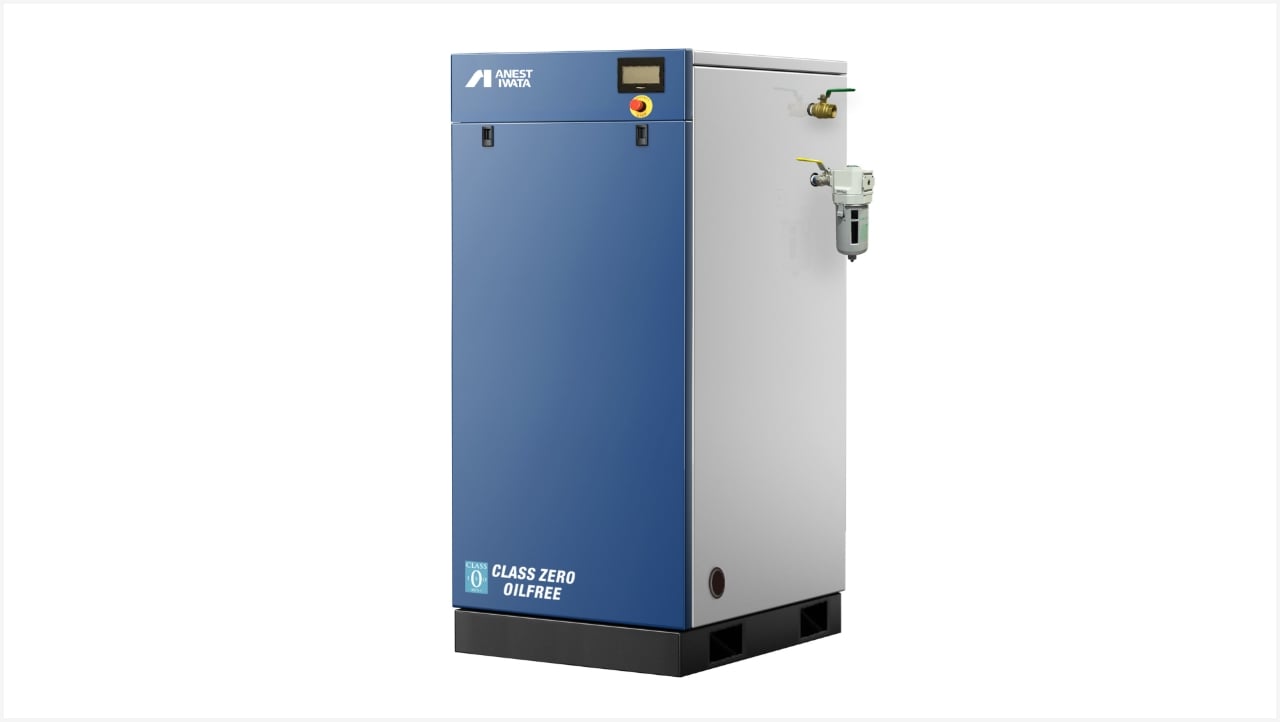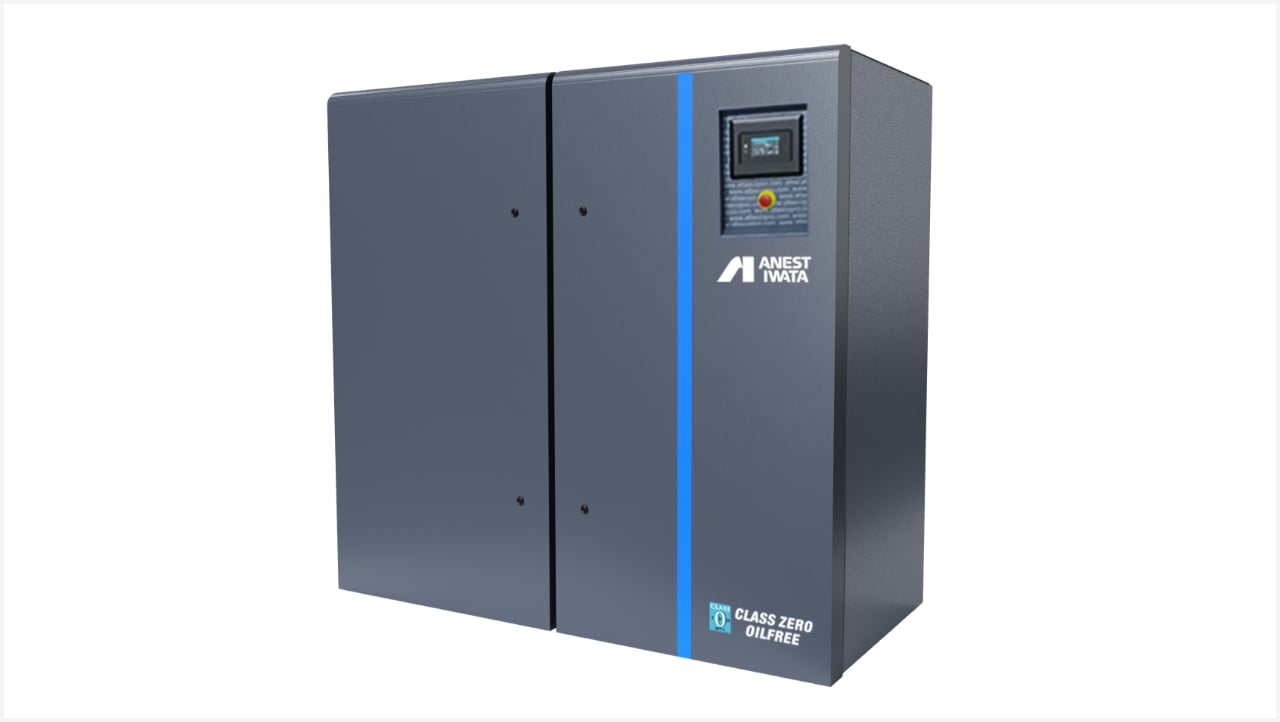 FSSC 22000, the international standard for food safety, recommends the use of oil-free compressors. The air quality of our products is Class 0 certified* 2, and they eliminate the possibility of contamination by lubricants.
*2 Air compression quality grade established by TÜV, a German international certification body that certifies the safety of various products and services.
Development of a Spray Gun For Food-Related Liquids
Eliminating the Risk of Contamination during the Application of Food-Related Liquids
When applying food-related liquids directly on food products, such as with brush coating, there is a possibility of contamination with foreign matter, for instance by bristles that have fallen out. Moreover, using an industrial spray gun to apply food-related liquids does not comply with the Food Sanitation Act, meaning the company using it cannot ensure thorough corporate compliance.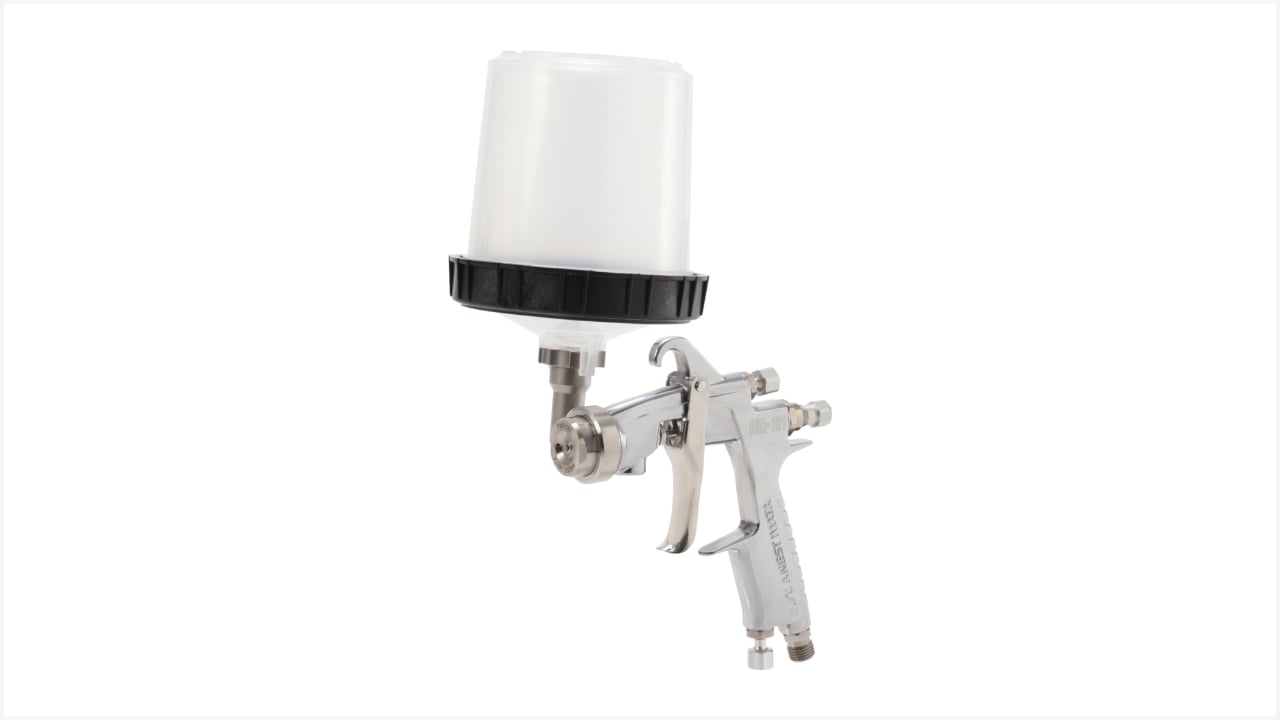 In 2012, we developed the industry's first spray gun for applying food-related liquids that was specially designed to comply with Japan's Food Sanitation Act. In the food manufacturing process, food-related liquids such as mold release agents, soy sauce, and egg yolk are often applied; by using our spray gun for food-related liquids, it is possible to apply these liquids while avoiding direct contact with the food product, which makes it more hygienic.